Hey welcome to SmithRenaud! Thank you for checking out out website. In this website you will find the best information about sales funnels, marketing tools and affiliate marketing secrets.
This website is always improving and it started from zero and now is one of the best websites regarding this topic. If you're interested in the marketing worl. If you are EXCITED about learning important information that could change your business. My friend… You are in the right place.
Here in SmithRenaud we investigate the ultimate topics in this subject. We don't offer crap to our audience. We understand that the secret for doing well with our audience is to provide them value.
For that reason we are ahead of our competition. Most of our competition offer crap and we DON'T!
Use this link to recommend us to your friends 🙂
https://www.smithrenaud.com
Thank you for being interested in this AMAZING, AMAZING, AMAZING website. And if you wish to contact us for any reason. Maybe you want to make a deal with us or write quality content for us, whatever…
You can contact us in our contact page.
Thank you for reading.
To your success, SmithRenaud.
Our team
Kenneth Hayne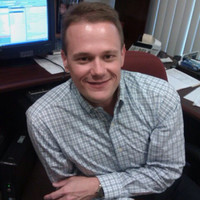 Expert in planning, organizing, and managing resources to successfully complete project goals and objectives, while honoring predetermined constraints in sales funnels.